Hostelworld.com
Group Booking Terms and Conditions
Because you are making a Group Booking, there are additional Terms and Conditions that apply. Please read them and click 'I Accept' below to continue with your booking
General Group Booking Terms
By making a group reservation through Hostelworld.com you agree to the following terms and conditions as set by Hostelworld.com and as set by the hostel in question.
In order to make a group reservation on Hostelworld.com it is necessary to pay a deposit. The balance is due directly to the hostel according to their payment conditions.
The booking deposit is non-refundable.
Please note that any cancellations must be notified directly to the hostel at least 24 hours in advance of your scheduled arrival date, unless otherwise stated in the hostel's conditions.
Hostelworld.com are not responsible for changes or amendments to your reservation once it has been processed. All correspondence with regard to changes to your booking need to be dealt with directly with the hostel.
Cancellations for reservations must be made directly with the hostel and must conform with the individual hostels cancellation policy (see below)
It is your responsibility to pay the balance of your accommodation cost to the hostel in accordance with their payment conditions (see below). Failure to do so may result in your reservation being cancelled by the hostel.
Individual hostels may have special booking conditions relating to group stays, please read the hostel booking conditions carefully before making your reservation.
Hostel Specific Terms & Conditions
The remainder of the amount due will be charged to your credit card on arrival. Should numbers or room selection change, the per person deposit times the number of people who actually travelled will be deducted from the total accommodation charge levvied by the hostel.
The following group types are not accepted by this hostel: Stag/Hen/Bachelor Party If you have misrepresented the type of group you are booking for, your booking may be cancelled by the hostel."
Any cancellations resulting from agreement to these terms and conditions under false pretences will result in loss of deposit.
Per favore clicchi nella casella per mostrare di aver letto e capito i termini e condizioni.
É necessario accettare i termini e condizioni per confermare la prenotazione.
Cancellazione gratuita
Located in Armagh City Centre the Armagh City Youth Hostel is the ideal location to explore the City and District. All the main city attractions are within a comfortable walking distance including two impressive cathedrals of St Patrick. Armagh city has a lot to offer all age groups and interests including a world renowned Planetarium, Armagh County Museum, the Mall, the Market Place Theatre hosting an exciting and varied programme of arts and cultural events; state of the art cinema and a selection of boutiques, shops and twice weekly Shambles market to keep the avid shopper happy. Throughout the year Armagh hosts several internationally acclaimed cultural festivals and sporting events including:
William Kennedy Piping Festival; Armagh International Road Race; St. Patrick's Festival; John Hewitt Literary Summer School; Charles Wood Summer School; Tommy Makem Festival of Song; Bard of Armagh; Georgian Day;
7-Hills Blues Fest; Apple Blossom Festival, etc. to name only a few.
The recently refurbished hostel offers comfortable modern accommodation at an affordable price suitable for individuals, groups and families seeking a relaxing holiday or explorative break in the historic Armagh.


***PLEASE NOTE THAT CHECK IN IS AVAILABLE FROM 4PM***

***PLEASE NOTE THAT THE HOSTEL IS CLOSED BETWEEN 11.00 AM AND 4.00 PM AND WE KINDLY ASK GUESTS TO VACATE THE PREMISES DURING THESE TIMES. *** Visualizza regole della struttura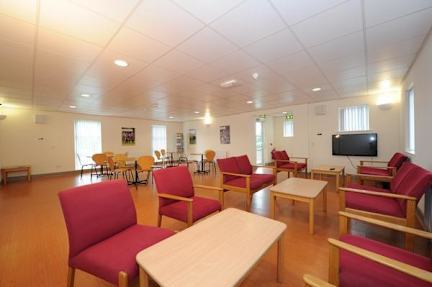 Ultime recensioni
Nice and quiet hostel. It is up the hill: a bit challenging to reach if you're not trained, but you can enjoy the views in the suroundings. The bathroom was large and clean. The room was tidy enough too, but there was some waste (empty biscuit/chips packages, left by the previous guests I suppose) on the top of the closet. Bed and linen were clean and fresh however, which is the most important thing. A plus point: there are lockers in the room and you get the key for free.

Italia, Femmina, 18-24
Vedi tutte le recensioni
Lenzuola incluse
Parcheggio gratuito
WiFi gratis
camere/strutture per ospiti disabili
Doccie calde
Lavatrice
Parcheggio
Parcheggio biciclette
spazi comuni a disposizione
Laundry Facilities
Servizio di pulizia
---
---
La sua sessione è scaduta
La sua sessione è scaduta
Si prega di inserire la password per l'account <% email %>
Hai dimenticato la password?
×