Hostelworld.com
Group Booking Terms and Conditions
Because you are making a Group Booking, there are additional Terms and Conditions that apply. Please read them and click 'I Accept' below to continue with your booking
General Group Booking Terms
By making a group reservation through Hostelworld.com you agree to the following terms and conditions as set by Hostelworld.com and as set by the hostel in question.
In order to make a group reservation on Hostelworld.com it is necessary to pay a deposit. The balance is due directly to the hostel according to their payment conditions.
The booking deposit is non-refundable.
Please note that any cancellations must be notified directly to the hostel at least 24 hours in advance of your scheduled arrival date, unless otherwise stated in the hostel's conditions.
Hostelworld.com are not responsible for changes or amendments to your reservation once it has been processed. All correspondence with regard to changes to your booking need to be dealt with directly with the hostel.
Cancellations for reservations must be made directly with the hostel and must conform with the individual hostels cancellation policy (see below)
It is your responsibility to pay the balance of your accommodation cost to the hostel in accordance with their payment conditions (see below). Failure to do so may result in your reservation being cancelled by the hostel.
Individual hostels may have special booking conditions relating to group stays, please read the hostel booking conditions carefully before making your reservation.
Hostel Specific Terms & Conditions
The remainder of the amount due will be charged to your credit card 4 weeks prior to arrival. Should numbers or room selection change, the per person deposit times the number of people who actually travelled will be deducted from the total accommodation charge levvied by the hostel.
Cancellation / No Show & Reduction in Numbers Policy
48 hours cancellation policy
Additional Terms and Conditions
By making this booking you accept that Bunkhouse Plus will take the outstanding balance of payment as soon as they receive your booking

They will take this from the card details you supplied to Hostel World

Any cancellation outside of the 48 hour notice, the balance payment will be refunded to the card. Please note the deposit you pay is the property of Hostel World and not Bunkhouse Plus

If Bunkhouse Plus cannot take the payment and no contact can be made with you, they will cancel the booking and you will lose your deposit!

Further Terms and conditions concerning the building and your stay -

Occupancy
Due to Insurance & fire regulations, only paying guests are allowed on the premises.

Noise Policy
Please note the bunkhouse is in a residential area and our neighbours have young children. We try to strike a happy balance for you to enjoy yourselves and our neighbours sleep. Any complaints of unreasonable noise and/or anti-social behaviour will be dealt with by immediate termination of the stay at Bunkhouse Plus and we have the right to retain any monies paid under English law.

Damage and Breakage
We are sure that you will take care whilst you stay with us, and we acknowledge that accidents sometimes happen. We do however reserve the right to charge for any damage or breakages which we consider to be deliberately or recklessly caused and for any items discovered missing after you depart or for the cost of the room for any time period for which it is considered un-usable due to damage. We ask dining/drinking be confined to the Dining room and Kitchen area as any stains that will not come out of linen, towels, soft furnishing, carpet, rugs after wash/stain treatment and have to be replaced.

Smoking Policy
There is a covered smoking area in the rear yard of the hostel.
We are a No Smoking establishment. Under our fire risk assessment – If we find that guests have been smoking in the rooms, or anywhere on the premises (this includes out of the window), then we reserve the right to ask you to leave immediately. You will remain liable for the whole of the cost of your stay. If the rooms have to be put out of use to air them, we reserve the right to charge a fee

Pets
No pets

Check out time
We ask that our guests depart the building by 1030 AM on the date of the departure. The cleaners come in at 1030 am and will require the building to be clear please. Any overstay may incur a charge

Our Liability
We do not accept any liability for theft or damage to your property or injury to you (or other members of your party) whilst on our premises unless caused by the negligence of us, or our employees.

Data
Any data collected as a result of your booking will be stored in accordance with the provisions of current Data Protection legislation.

Law
Any dispute between us will be governed by the non-exclusive law of the English Courts.
Additional Info:
No Children under the age of 5 years, Children must be accompanied by an adult. A child is any person under the age of 18 years
Any cancellations resulting from agreement to these terms and conditions under false pretences will result in loss of deposit.
Per favore clicchi nella casella per mostrare di aver letto e capito i termini e condizioni.
É necessario accettare i termini e condizioni per confermare la prenotazione.
Cancellazione gratuita
Bunkhouse Plus is situated in the heart of Weymouth and is the ideal venue to accommodate individuals and group bookings whether you are walking the South West Jurassic Coast path, diving, sailing, chilling out on the award winning golden sandy beach. Whatever your interest is, we are sure you will enjoy this vibrant town and surrounding picturesque countryside.

Bunkhouse Plus is a large Georgian building just 2 minutes from the beach and 10 minutes from the Town Centre, 5 minutes from the Rail and Coach station. The building has a mixture of 2, 3 & 4 bed dorms, double en-suites with all bedding and towels included, a large Lounge/Diner and a large kitchen with everything you need, just bring food and drink. Free wi fi, central heating, no curfew, female dorms,

Exclusive use of the building: great rates for group bookings for sole use of the building, sleeps 23. Visualizza regole della struttura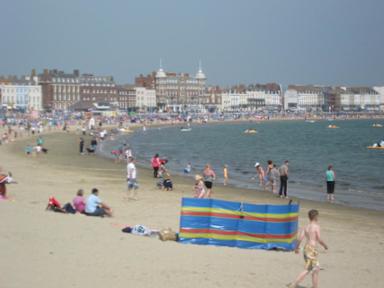 Ultime recensioni
I stayed in the hostel two nights but it was a positive experience! James, the volunteer, was very friendly and helpful! Rooms are a little but clean! Hostel position is great, very close to the sea and the centre! I definitely recommend this hostel if you're looking for something cheap but comfortable!

Italia, Gruppo di sole donne, 18-24
Vedi tutte le recensioni
Asciugamani inclusi
Lenzuola incluse
WiFi gratis
Accesso con chiave elettronica
Adattatori
Armadietti a chiave
Asciugacapelli
Colazione non inclusa
Cucina
Doccie calde
Ferro ed asse da stiro
Fornello
Freezer
Lampada da lettura
Microonde
Parcheggio biciclette
Scambio di libri
spazi comuni a disposizione
Terrazza fuori
Utensili da cucina
Noleggio Biciclette
Sicurezza 24 ore su 24
Tours/Travel desk
---
La sua sessione è scaduta
La sua sessione è scaduta
Si prega di inserire la password per l'account <% email %>
Hai dimenticato la password?
×