Hostelworld.com
Group Booking Terms and Conditions
Because you are making a Group Booking, there are additional Terms and Conditions that apply. Please read them and click 'I Accept' below to continue with your booking
General Group Booking Terms
By making a group reservation through Hostelworld.com you agree to the following terms and conditions as set by Hostelworld.com and as set by the hostel in question.
In order to make a group reservation on Hostelworld.com it is necessary to pay a deposit. The balance is due directly to the hostel according to their payment conditions.
The booking deposit is non-refundable.
Please note that any cancellations must be notified directly to the hostel at least 24 hours in advance of your scheduled arrival date, unless otherwise stated in the hostel's conditions.
Hostelworld.com are not responsible for changes or amendments to your reservation once it has been processed. All correspondence with regard to changes to your booking need to be dealt with directly with the hostel.
Cancellations for reservations must be made directly with the hostel and must conform with the individual hostels cancellation policy (see below)
It is your responsibility to pay the balance of your accommodation cost to the hostel in accordance with their payment conditions (see below). Failure to do so may result in your reservation being cancelled by the hostel.
Individual hostels may have special booking conditions relating to group stays, please read the hostel booking conditions carefully before making your reservation.
Hostel Specific Terms & Conditions
The remainder of the amount due will be charged to your credit card ???? Should numbers or room selection change, the per person deposit times the number of people who actually travelled will be deducted from the total accommodation charge levvied by the hostel.
The following group types are not accepted by this hostel: Holiday with Friends, Junior / Primary School, High / Secondary School, College / University, Business Trip, Stag/Hen/Bachelor Party, Sports Group, Cultural Group If you have misrepresented the type of group you are booking for, your booking may be cancelled by the hostel."
Any cancellations resulting from agreement to these terms and conditions under false pretences will result in loss of deposit.
Per favore clicchi nella casella per mostrare di aver letto e capito i termini e condizioni.
É necessario accettare i termini e condizioni per confermare la prenotazione.
Cancellazione gratuita
House of Ada
Is best suited for mature couple looking for quiet ambiance and lots of privacy.
We are a very small but very cozy establishment. We cater to very mature persons - age 30 -65.
House Of Ada is situated in a quiet residential neighborhood in South East (SE) London.
The peace and quiet of the neighborhood guarantees good night rest after a hectic sightseeing day.
The modest and cozy feel of the property gives it a feeling of 'Home away from Home.'
House of Ada is located in Greenwich borough.
* 10 minutes drive from the World Heritage Maritime Greenwich.
* The Greenwich Meridian line.
* 10 minutes drive our establishment to the O2.
* Bus will take about 25 minutes.

Our rooms are private and best suited for couples only.
FREE tea and coffee tray in your room.
FREE internet access with your own equipment.
Lots of On Street Parking.
Great network of buses that connects you to most vibrant spots in London.
Bus stop for buses 53, 54, 422, 486 is located right behind the property.

The property manager (Lady Juliet) has solid 9 years of hoste/tourist lodging experience under her belt.

House of Ada Terms and Conditions:

Cancellation policy: 24 hours before scheduled arrival.

Check in from 11:00am
Check out by 11:00am promptly.

Breakfast not included, however we serve a complimentary tea, coffee, or chocolate drink.
Please note, we have NO KITCHEN facilities available.

No curfew.
Taxes included.

Payment on arrival - We accept cash only. British pounds sterling only accepted.

We have reception for most part of the day, and evenings. Reception is closed by 11.00pm.

However if a guest is arriving very late, we could arrange to have some body wait up for them to Check them in.

We have Age restriction. We do not entertain children. (Age 0 years - 16 years) Our property is not structured for children.

We do not have facilities for physically handicapped guests.

No pets allowed in our establishment.

Storage facility available for a small fee. Visualizza regole della struttura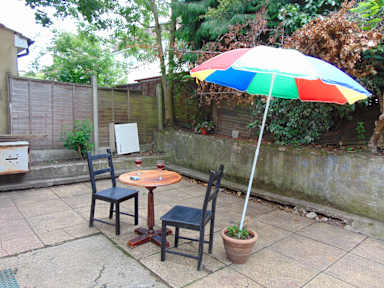 Accesso a Internet gratuito
Asciugamani inclusi
Lenzuola incluse
Parcheggio gratuito
WiFi gratis
Colazione non inclusa
Doccie calde
Lampada da lettura
Microonde
Deposito bagagli
Reception 24 ore su 24
Servizio sveglia
---
---
La sua sessione è scaduta
La sua sessione è scaduta
Si prega di inserire la password per l'account <% email %>
Hai dimenticato la password?
×