Hostelworld.com
Group Booking Terms and Conditions
Because you are making a Group Booking, there are additional Terms and Conditions that apply. Please read them and click 'I Accept' below to continue with your booking
General Group Booking Terms
By making a group reservation through Hostelworld.com you agree to the following terms and conditions as set by Hostelworld.com and as set by the hostel in question.
In order to make a group reservation on Hostelworld.com it is necessary to pay a deposit. The balance is due directly to the hostel according to their payment conditions.
The booking deposit is non-refundable.
Please note that any cancellations must be notified directly to the hostel at least 24 hours in advance of your scheduled arrival date, unless otherwise stated in the hostel's conditions.
Hostelworld.com are not responsible for changes or amendments to your reservation once it has been processed. All correspondence with regard to changes to your booking need to be dealt with directly with the hostel.
Cancellations for reservations must be made directly with the hostel and must conform with the individual hostels cancellation policy (see below)
It is your responsibility to pay the balance of your accommodation cost to the hostel in accordance with their payment conditions (see below). Failure to do so may result in your reservation being cancelled by the hostel.
Individual hostels may have special booking conditions relating to group stays, please read the hostel booking conditions carefully before making your reservation.
Hostel Specific Terms & Conditions
The remainder of the amount due will be charged to your credit card 1 week prior to arrival. Should numbers or room selection change, the per person deposit times the number of people who actually travelled will be deducted from the total accommodation charge levvied by the hostel.
Cancellation / No Show & Reduction in Numbers Policy
No charge will be made once the cancellation is made 2 weeks prior to arrival date otherwise full charge will be taken for the 1st night of stay. In case of No Show a charge for the full booking will be taken. The 50% deposit is non refundable
Additional Terms and Conditions
A 50% non refundable deposit is payable direct to the hotel once a group booking is made. The balance is payable 1 week prior to the arrival date.
If the balance is not paid the booking will be cancelled
Any cancellations resulting from agreement to these terms and conditions under false pretences will result in loss of deposit.
Per favore clicchi nella casella per mostrare di aver letto e capito i termini e condizioni.
É necessario accettare i termini e condizioni per confermare la prenotazione.
Cancellazione gratuita
If you are looking for an affordable hotel, motel, lodge, guesthouse or just want a bed and breakfast, choose hotel group Metro Inns. Take advantage of the 'all year round' cheap rates at all of our hotels.

Stockton-on-Tees is an ideal base to explore the north east of England with Durham City, Hartlepool, and the Yorkshire Dales all less than 45 minutes drive away making it a great location whether you travel on holiday or business. Take a break from other expensive hotels, motels, guesthouses and bed and breakfasts…. and try our cheap, clean and friendly Teesside hotel.

During your stay at our Teesside hotel, take time to visit the Hartlepool Maritime experience, Durham Cathedral and Castle, Barnard Castle and High Force which is England's Largest Waterfall.
For the energetic there is always the Tees Barrage, providing water-based activities whilst football fans can head to Middlesborough Football Club which is just 5 miles away from the hotel. Take advantage of the 'all year round' cheap rates at all of our Teesside hotels.

We hope you will enjoy your time at our Teesside hotel and in Stockton-on-Tees. If you would like some help or advice on things to do or see, please talk to our friendly staff at any time during your stay at our Teesside hotel.

Our Teesside hotel makes a great base for things to do or see in Stockton-on-Tees Visualizza regole della struttura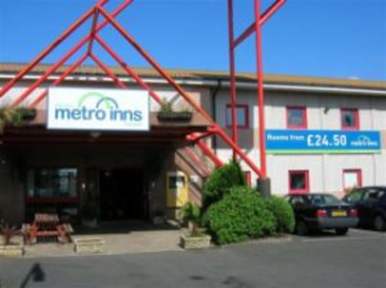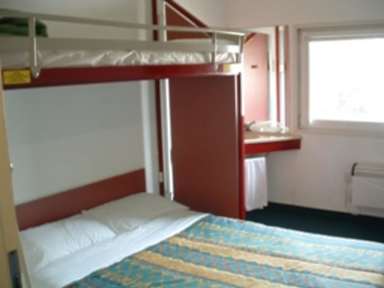 Parcheggio gratuito
WiFi gratis
camere/strutture per ospiti disabili
Colazione non inclusa
Doccie calde
Parcheggio
---
---
La sua sessione è scaduta
La sua sessione è scaduta
Si prega di inserire la password per l'account <% email %>
Hai dimenticato la password?
×